Reverse Mortgage Glossary
MIP, Mortgage Insurance Premium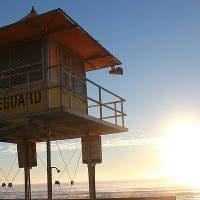 Ongoing mortgage insurance premium, or MIP, is charged by FHA to insure the HECM reverse mortgage in the event the home isn't worth enough to settle the entire loan balance at some date in the future. This makes the HECM a non-recourse loan, which means that the borrower is not on the hook for the shortage if the value of the home isn't sufficient to pay off the entire loan balance.
MIP is charged differently than IMIP, but both serve the same purpose. IMIP is a one-time fee paid to FHA at loan closing, but MIP is charged on an ongoing basis at an annual rate of 0.50% of the loan balance. MIP is charged until the reverse mortgage is repaid in full.
Like interest, MIP does not have to be paid out of pocket by the borrower. It can be allowed to accrue onto the loan balance over time if the borrower chooses not to make a monthly payment.
Was this informative? Please share!